By
for on December 24th, 2018
5 PBS Shows to Binge This Holiday Season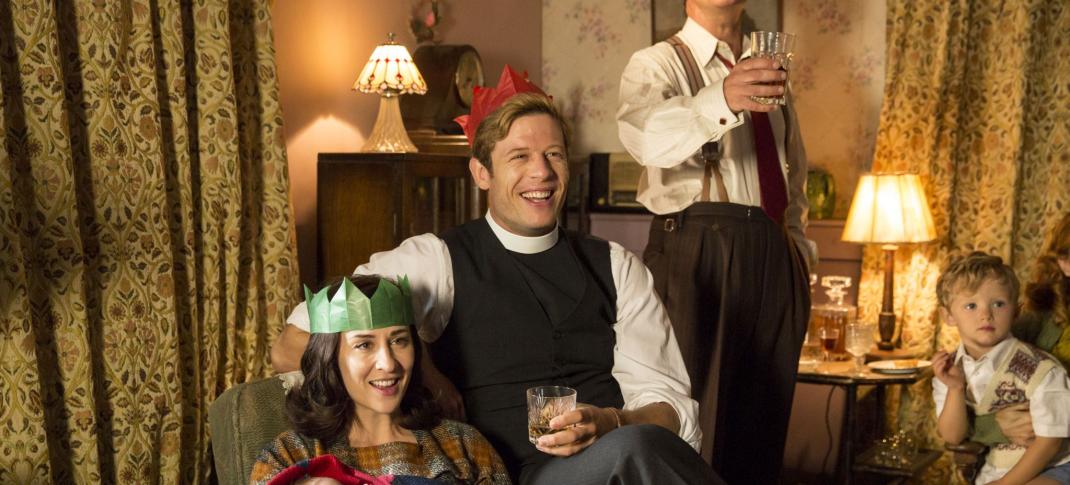 Looking to fill the holidays with PBS shows? Check out WETA Passport.
This year's holiday break is an extra long one, with Christmas falling on Tuesday and a Federal holiday on Monday along with it. For many, the holiday begins Friday, December 21 and will run straight through until Wednesday, December 26. (That is, if you're not taking off for Boxing Day.) With so much vacation time, it's a perfect opportunity to dive into some of the streaming series WETA has on offer to their PBS subscribers via the Passport website. Looking for ideas of what to binge-watch this holiday season? Here are five suggestions to dive into over the five-day break.
Downton Abbey
Is there anything more perfect for the holidays than to watch Downton Abbey's several Christmas Special episodes? And if you're going to watch the Downton Abbey Christmas episodes, you might as well rewatch the first and second seasons while you're at it. Luckily, Passport has all six seasons available for viewers to binge to their heart's content this winter. Rewatching now will also get every hyped for the upcoming Downton Abbey movie, which arrives in September of the coming year.
Arthur & George
Arthur & George is a delightful mystery series stars Martin Clunes (Doc Martin) as Sir Arthur Conan Doyle, with the premise the great detective author also solved crimes on the side. Co-starring Arsher Ali (The Missing) as solicitor George Edalji, the two put their heads together for three fantastic episodes. If you've never seen the show, get acquainted this holiday. It might not be as modern as the current iteration of Sherlock, but it's a whole lot of fun.
Grantchester
Grantchester is the feelgood mystery series, James Norton's kindly vicar with a heart of gold and an excellent detective brain, is a perfect show to indulge in over the holiday season. Passport has all three seasons, which means the Christmas special (sadly there's only been one) is in there too. This is also perfect for prepping for the final season with Norton at the center, due out in 2019.
Home Fires
This World War II era women-centric series stars Samantha Bond (Downton Abbey), and Francesca Annis (Reckless, Cranford) in Home Fires, a two-season story about courage and friendship as rural England once again faces the reality of war. Passport has both seasons available so you and the women in your family can bond over hot chocolate while sitting in front of the fires burning in your own home as these women struggle to do the same.
The Durrells In Corfu
I don't know about anyone else, but when the snow hits, all I want to do is escape to the beach. The Durrells In Corfu not only fits the bill but has Keeley Hawes to hold the entire series together. Passport has all three sun-dappled seasons to drool over, while dreaming of the idea of an escape to the Greek Islands, with or without a passel of four children.
No matter what you decide to binge this holiday season, Passport is there for streaming PBS shows year round. Check out the website for all the shows available.
---
By
for on December 24th, 2018