By
for on September 21st, 2018
2018 Emmy Winning Drama Performances by Brits: A Viewer's Guide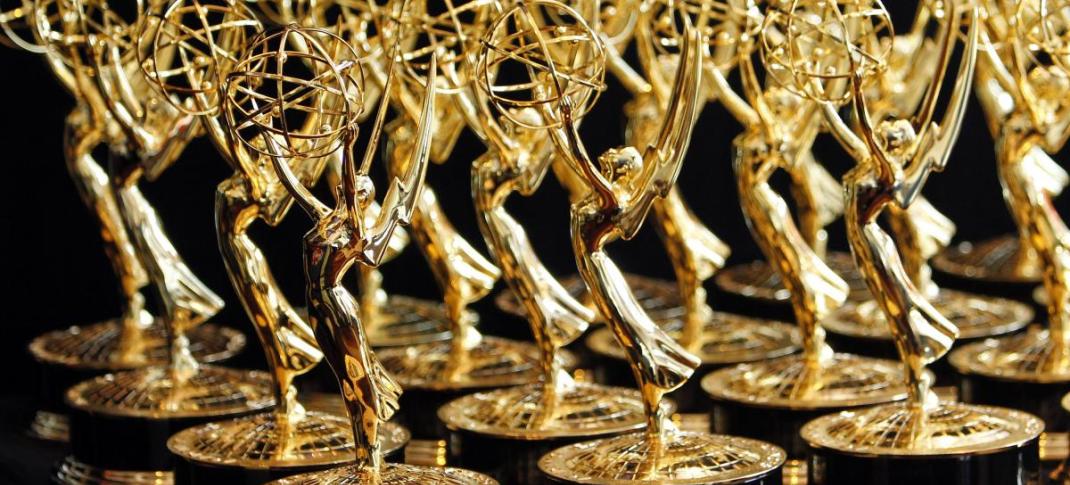 The 2018 Emmy Awards ceremony may have been a bit ho-hum, but for TV viewers who happen to be fans of British performers, writers and directors, there were more than a few bright spots.
Let's take a look at the drama series that garnered praise from the Academy of Television Arts and Sciences and brought home the hardware for their British cast and crew members earlier this week. (Plus, we'll tell you where you can see them for yourselves.)
THE CROWN (Netflix)
For those rare few who have not heard of the pop culture phenomenon that is The Crown, this Netflix original series traces the life of one of the most famous women in the world, Queen Elizabeth II. T
he first season began with Elizabeth's wedding in 1947 and depicted events up to1955 including the resignation of Winston Churchill as Prime Minister and the end of Princess Margaret's romantic relationship with Peter Townsend. The second opened with the Suez Crisis in 1956 and featured the Profumo affair political scandal as well as the birth of Prince Edward in 1964.
The trailer for Season 2 should give you a feel for this lavishly appointed series.
In 2018, The Crown earned thirteen Emmy nominations including Outstanding Drama Series, Best Writing and four in acting categories that recognized performances by stars Matt Smith, Vanessa Kirby and Matthew Goode.
Claire Foy brought home the award for Lead Actress in a Drama Series for her portrayal of Elizabeth II. This was Foy's second nomination for playing England's monarch and her first win. In her acceptance speech, she said her time in The Crown has been "the most extraordinary two-and-a-half years of my life. I was given a role I never thought I would ever get a chance to play, and I met people who I will love for ever and ever."
The royal saga also earned Best Directing for a Drama Series honors for Stephen Daldry who also happens to be one of the series' executive producers.
Both seasons of The Crown can be streamed on Netflix. Filming for the third season (with an entirely updated cast) is currently underway and will likely debut sometime next year.
WESTWORLD (HBO)
Based on the 1973 science fiction film starring Yul Brynner and James Brolin, HBO's television adaptation of Westworld is "a dark odyssey that follows the dawn of artificial consciousness and the evolution of sin." A futuristic Wild West theme park for the wealthy, Westworld invites its visitors to indulge their most depraved human appetites with robotic "Hosts." However, like some kind of Jurassic Park dude ranch, the robots evolve, and the guests must pay a price for their illicit fantasies after all.
In its second season, Westworld was nominated for Outstanding Drama Series and most of the major performance categories for actors that included Ed Harris, Jeffrey Wright and Evan Rachel Wood. London-born Thandie Newton was awarded the Best Supporting Actress in a Drama Series statuette for her role as Maeve Millay, a charming and manipulative Host who runs the brothel in the Mariposa Saloon. Her developing self-awareness coincides with an emerging ruthless streak. This was Newton's second nomination for her portrayal of the robotic madame.
If dystopian sci-fi is your thing, you can stream seasons one and two of Westworld on-demand on HBO or through Amazon Prime's HBO video channel. Sadly for fans, season three isn't due out until 2020.
THE AMERICANS (FX)
The Americans is a period thriller about two married KGB spies posing as Americans in suburban Washington D.C. during the 1980s. What initially started as an arranged marriage for "Philip and Elizabeth Jennings" grows into a genuine relationship that includes two children who know nothing about their parents' true identities. For six seasons, the couple navigate the escalation of the Cold War and the dangerous and sometimes darkly humorous relationships they've cultivated with a network of informants and fellow spies.
In The Americans' final season, the Outstanding Drama series nominee did nab a couple of statuettes. Joel Fields and Joe Weisberg won for Best Writing for a Drama Series. And after three consecutive Emmy nominations, Welsh actor Matthew Rhys finally claimed the prize for Lead Actor in a Drama for his role as Philip (real name: Mischa). In his acceptance speech he paid tribute to his on-screen wife and real life partner, Keri Russell, who was also nominated for her role on the show but did not win. Judging from the reaction on Twitter, many fans of the show didn't know what nationality Matthew actually was. 
So if you want to watch a talented Welshman pretending to be a Russian who is pretending to be American, The Americans is just the show for you. You can stream all six seasons of the show on Amazon Prime or on FX+ through Hulu.
BLACK MIRROR (Netflix)
While not in the same category as the three series mentioned above, Black Mirror is a drama and it won an award for a couple of Brits so I'm including it here. The dystopian anthology series earned Best Writing for a Limited Series, Movie or Dramatic Special honors for the show's creator, British humorist, presenter, critic and writer Charlie Brooker and his co-writer William Bridges.
The winning installment, "USS Callister" (which also won the Emmy for Outstanding Television Movie) appears, on the surface, to be merely a Star Trek spoof, but underneath the cheesy sci-fi comedy it also provides commentary on reboots, gaming and nostalgia while examining the dangers of misogyny and unlimited power.
All four seasons of Black Mirror are available to stream on Netflix.
If you watched this year's Emmy Awards ceremony, how did you rate the show and the winners? Even if you didn't, which drama series and actors do you think are Emmy worthy?
---
By
for on September 21st, 2018
More to Love from Telly Visions