By
for on August 2nd, 2022
17 British Shows To Stream In August 2022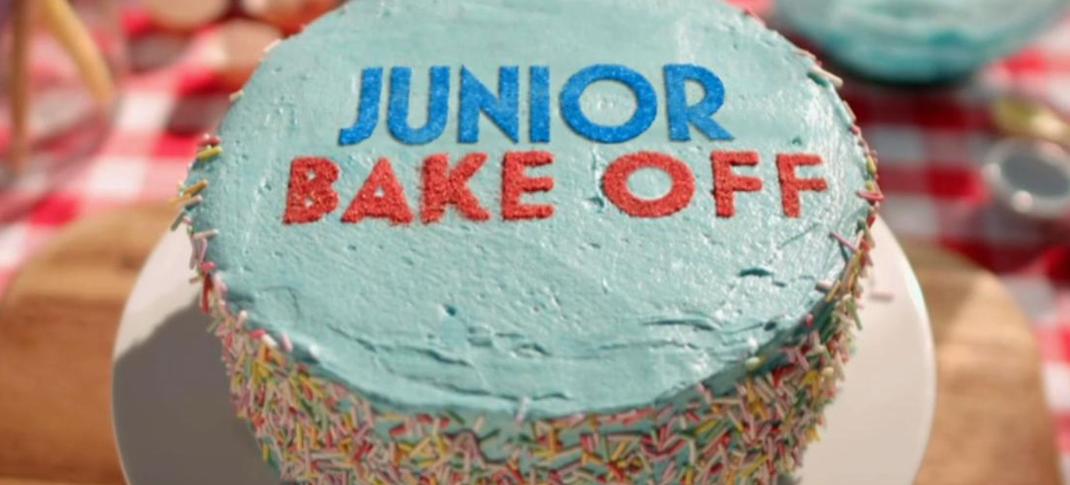 The dog days of summer are here, as kids count down the days until school reopens, and adults take one last vacation before heading back to work. But between the holiday-making and shopping for fall supplies, there are plenty of new shows to catch up on when it gets too hot to leave the house. From Netflix's multiple new releases to two football documentaries on two real-life English clubs on two different streaming services, there's quite a bit to cover.
So, what's coming to the U.S. in British TV this August around the various streaming services? Let's run down the biggest titles arriving this month.
Acorn TV
Darby & Joan 
Acorn TV's big debut for August is Darby & Joan, starring Bryan Brown (Cocktail) and Greta Scacchi (Emma) as a pair of "grey nomads" – retirees who leave behind their comfortable homes to set out for adventure in the Australian outback. Former detective Jack Darby is fleeing his past, while Joan Kirkhope is searching for answers to her husband's mysterious death. The series premieres Monday, Aug. 8, with two episodes and follows with two more every Monday through the end of the month. 
Anne 
Acorn TV also has the debut of the 2022 drama, Anne. Maxine Peake (The Village) stars as Anne Williams, who lost her 15-year-old-son Kevin in the Hillsborough Disaster, in which 96 fans lost their lives after a stampede at the 1989 F.A. Cup semi-final between Liverpool and Nottingham Forest. Anne refused to accept the verdict of accidental death and campaigned tirelessly to get to the truth of what happened. All episodes arrive Monday, Aug. 22
Amazon Prime Video
All or Nothing: Arsenal
Prime Video brings the 13th installment of its All or Nothing sports anthology, which has covered the NFL, the NCAA, Rugby, Hockey, and Association Football. The first two soccer series featured Manchester City and the Tottenham Hotspurs. Narrated by Daniel Kaluuya (Nope), All or Nothing: Arsenal covers the 2021–22 season. The show debuts with three episodes on Thursday, Aug. 4, with the back five split between Thursday, Aug. 11, and Thursday, Aug. 18.
The Outlaws Season 2
Elgin James and Stephen Merchant's oddball crime caper comedy The Outlaws returns for a second season, filmed initially back to back with Season 1 once lockdown lifted in 2021. The various petty criminals are back in Bristol to serve more Community Payback sentences. They may no longer be strangers after Season 1's caper, but the new problem they face will make accidentally finding a bag of gangsters' money look like a walk in the park. All episodes arrive Friday, Aug. 5.
AMC+/Sundance Now
Good Grief Season 2
The New Zealand tragi-comedy Good Grief returns to Sundance Now (and streaming on AMC+) with the Goode sister Ellie (Eve Palmer) and Gwen (Grace Palmer) setting off on very different paths after inheriting a funeral home. Ellie goes corporate girl boss of death while Gwen becomes a world-traveling DJ until their mother gets a new boyfriend, and she embarks on a childish prank war against their mother's new partner. All episodes arrive Thursday, Aug. 4.
BritBox
Reel Britannia
BritBox kicks off August with Reel Britannia, an ambitious docuseries covering the history of  modern British cinema. Beginning in the 1960s, the series goes decade by decade, including Horace Ove and Earl Cameron's emergence as early Black film talents in the 60s and British Asian cinema scaping the mainstream in the 2000s. It's an examination of British society, culture, and beliefs through the lens of cinema: all episodes debut Sunday, Aug. 7.
The Thief, His Wife, and The Canoe
The Thief, His Wife, and The Canoe is a new BritBox Original series starring Eddie Marsan as the real-life John Darwin, who faked his death in 2002 to collect his life insurance payout and avoid bankruptcy. The story is told from the point of view of his wife, Anne (Monica Dolan), his accomplice, who played the grieving widow while their sons had no idea that their father was hiding in an apartment next door. All four episodes premiere Tuesday, Aug. 23.
HBO/HBO Max
The Princess
The 25th anniversary of the death of Princess Diana at the end of August will spawn a lot of speculative programming and low-rent documentaries across basic cable in the U.S. However, the one that will be worth watching is The Princess. The documentary has been praised for its archival-heavy approach, examining the media's coverage, the British public's obsession, and tensions between her and the Firm. It premieres on both HBO and HBO Max on Sunday, Aug. 13.
Hulu
Welcome to Wrexham Season 1
The other football docuseries, Welcome to Wrexham, is one of Disney+'s first significant British investments. The semi-reality series covers American Rob McElhenney (Always Sunny) and Canadian Ryan Reynolds (Deadpool) teaming up in 2020 to purchase the fifth-tier Red Dragons. They hoped to turn Wrexham AFC into an underdog story the whole world could root for while learning to run the world's third oldest professional football club. The series will air weekly, beginning Thursday, Aug. 25.
Netflix
The Sandman
The highly-anticipated adaptation of Neil Gaiman's seminal graphic novel, The Sandman, leads off the adult British offerings on Netflix. (The animated little kid's Big Tree City premieres Aug. 1.) Starring Tom Sturridge as the titular Lord of Dreams and a who's who of British actors as anthropomorphized conceptual ideas, this dreamlike fantasy series (technically part of the DC Comics universe) is poised to be one of the high watermarks of the year. All episodes arrive Friday, Aug. 5.
Junior Baking Show Season 6 
The Great British Baking Show has a plethora of spinoffs that have never made it over here, from Bake-Off: The Professionals to The Great British Sewing Bee. However, Netflix is finally attempting to rectify that by testing the teen-and-tween version of the show, Junior Bake-Off redubbed Junior Baking Show for the North American market. Netflix will start with last year's 2021 edition, Season 6, which will arrive with all episodes on Wednesday, Aug. 17.
Glow Up Season 4
Glow Up returns for a fourth season as one of the many British reality shows that debuted in the wake of GBBO's success. The make-up competition is a cross between GBBO, Project Runway, and the late lamented SyFy series Face-Off, though with a heavier focus on everyday glamour looks alongside the flights of fancy, science fiction, and fantasy creations. All episodes stream starting Friday, Aug. 19.
Running with the Devil: The Wild World of John McAfee
Running with the Devil: The Wild World of John McAfee follows the so-bizarre-it-has-to-be-true story of the man who invented the ubiquitous McAfee Anti-Virus. McAfee went from running for President and worth $100 million to being on the run, wanted for murder, and escaping from prison multiple times. The documentary premieres Wednesday, Aug. 24. (The other U.K. doc this month, I AM A KILLER, focusing on first-person accounts of death row inmates, debuts Season 3 on Aug. 30.)
History 101 Season 2
For those who love their history programs crossed with How It's Made and narrated with a posh accent, History 101, the bite-size history lessons for short attention spans, returns with Season 2. Some topics covered in this batch of episodes include investigating psychedelic drugs, weaponized lasers, and even bottled water. All episodes arrive on Thursday, Aug. 25.
I Came By
Netflix closes out this super-sized month of Great British programming with a new thriller feature film, I Came By. The movie stars Hugh Bonneville and Kelly Macdonald alongside George MacKay, who plays a graffiti artist targeting homes of the elite when he stumbles across a hidden basement and a twisted secret, which triggers events that put his loved ones in danger. The film debuts on Wednesday, Aug. 31.
Peacock
The Undeclared War
One of two British imports on Peacock, The Undeclared War, starring Mark Rylance, is set in 2024 and tracks a leading team of analysts buried in the heart of GCHQ, secretly working to ward off a series of cyber-attacks on the U.K. in the run-up to a general election. When a routine stress test of internet infrastructure goes awry, the GCHQ must stay one step ahead. But how do you win a war most of the public doesn't know you're fighting? All six episodes arrive on Thursday, Aug. 18.
Everything I Know About Love
And finally, based on the Dolly Alderton best-seller, Everything I Know About Love stars Emma Appleton, Bel Powley, Marli Siu, and Aliyah Odoffi as four friends. The series chronicles their messy, raucous stumbling into bad dates and heartaches as they try and survive their twenties with the people who love them the most -- each other. All episodes debut on Thursday, Aug. 25.
---
By
for on August 2nd, 2022
More to Love from Telly Visions