By
for on September 1st, 2022
12 British Shows to Stream Around the Apps in September 2022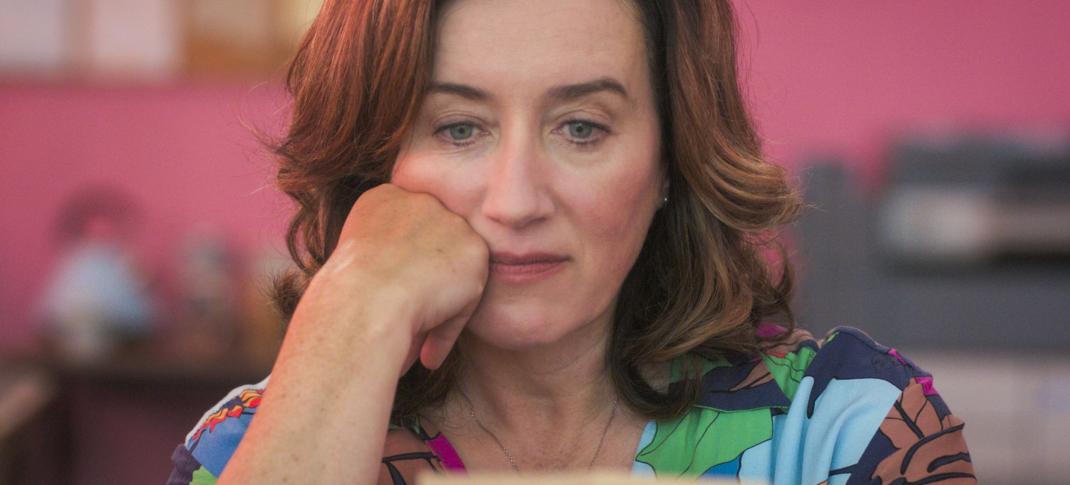 It may not feel like it yet, but fall is finally arriving. Along with the pumpkin spice, the red and gold leaves, and people planning for Spooky Season, it's also the time when the new TV year starts revving up with big releases. While PBS is saving the big titles for October, plenty is coming to streaming around the web. So take advantage of the kids being back in school, the early bedtimes, and the sun setting at a reasonable hour, and dive into some of these new arrivals, from the fun binge drops to the weekly streaming episodes.
Here's a full rundown of the best British TV series coming to U.S. streaming service in British TV this September.
Acorn TV
Recipes for Love and Murder
Acorn TV's first big South African-based series, Recipes for Love and Murder, is based on Sally Andrew's Tannie Maria Mystery novels. The series follows an advice columnist Maria (Maria Doyle Kennedy), who goes from cooking columnist to agony aunt to amateur detective. Maria joins forces with rival journalist Jessie September (Kylie Fisher) to catch the killer. The ten-episode series premieres Monday, Sept. 5, with two episodes and streams two new episodes every Monday into October.
Mystery Road: Origin 
Acorn TV's latest prequel mystery, Mystery Road: Origin, spins off of former hit Mystery Road, with actor Mark Coles Smith taking over the role of young Indigenous detective Jay Swan. Set in 1999, Constable Swan arrives at his new station. Jay might be new to the station, but not the town. His estranged father, Jack (Kelton Pell), as does his love interest Mary (Tuuli Narkle). The six-episode series premieres on Monday, Sept. 26 with two episodes, with two weekly episodes on Mondays through Oct. 10.
AMC+/Sundance Now
The Secrets She Keeps Season 2 
The Secrets She Keeps returns two years after Season 1 and Agatha Fyfle (Laura Carmichael) kidnapping Meghan Shaughnessy's (Jessica De Gouw) baby. Agatha has a new obsession, while Meghan's explosive secrets put the two on a catastrophic and ultimately fatal course. The six-episode series will stream on Sundance Now and AMC+, with all episodes starting Thursday, Sept. 1.
The Light In The Hall (Y Golau) 
One of two Welsh-based series this month on Sundance Now, The Light In The Hall (Y Golau) is a psychological thriller filmed in both English and Welsh. Alexandra Roach and Iwan Rheon star in this six-part series set 18 years after the disappearance of a 15-year-old girl, Ela Roberts. Joanna Scanlan plays the girl's mother, inspired to return to Llanemlyn and discover the truth of what happened when she learns the man convicted of the crime is being released. All episodes arrive Thursday, Sept. 15.
Murder in the Valleys
A four-part docuseries filmed over a year focuses on the p[olie re-examining the evidence into the 1999 Clydach Murders, Murder in the Valleys tells the story behind the most significant murder investigation in Welsh history and its enduring repercussions. Someone brutally killed three generations of a family in the small village of Clydach, and, despite a conviction, the case has divided the community for more than twenty years. All four episodes arrive Tuesday, Sept. 27.
BritBox
Suspect
BritBox's new thriller mystery, Suspect, stars James Nesbitt as detective Danny Naylor, devastated to be called in only to find the corpse of his estranged daughter Christina. Refusing to accept it as suicide, Naylor begins his own investigation. Filmed as if in real-time, Naylor interviews one suspect per episode (Richard E. Grant, Sam Heughan, Joely Richardson) as he's forced to come to terms with his own failings and confront her downfall. All eight episodes debut Tuesday, Sept. 27.
Hulu
Wedding Season
Disney+'s first crack on British comedy, Wedding Season, will stream here on Hulu. Starring Gavin Drea as Steffan Bridges and Rosa Salazar as Katie McConnell, this action-packed romp across the UK and the US begins when Steffan shows up at Katie's wedding to stop to proceedings, only to have her entire family poisoned at the reception. Katie and Steffan go on the run, all while trying to prove their innocence. All eight episodes arrive Thursday, Sept. 8.
Netflix
Dated and Related
Netflix is going full bore on the U.K.-produced reality series. Despite the name, Dated and Related, this is not about second and third cousins but a dating show where hopeful singles are accompanied by the people who know them best: their siblings. As usual, the single people are trying to get laid and find love (and $100,000) while their family members alternately help and hinder the proceedings. All episodes of this sure-to-be-popular show arrive Friday, Sept. 2.
I Used to Be Famous
Don't be fooled by the name of this one, either. I Used to Be Famous is not a reality show but a movie based on the sort of concepts that drive reality shows. Former boy band star Vince (Ed Skrein) gets a second chance at fame after 20 years out of the spotlight when he forms a bond with an autistic but gifted young drummer named Stevie (Leo Long). The film premieres on Friday, Sept. 16.
Skandal! Bringing Down Wirecard
Netflix also continues with its set of U.K.-backed and produced documentary films about tech scandals. The newest, Skandal! Bringing Down Wirecard focuses on the former upstart payment firm Wirecard, which wowed the financial industry with its runaway success. It was all going so well until journalists started asking questions and exposed the entire scheme as a massive fraud — the documentary debuts on Friday, Sept. 16.
The Great British Baking Show: Collection 10
If it's September, it's time for The Great British Baking Show, referred to as "Collection 10" over here because the series was initially released out of sequence on PBS. (It's Season 13 everywhere that counts numbers in proper ascending order.) Netflix originally put a "TBD" date in its September streaming guide. However, Channel 4 has since revealed GBBO premieres across the pond on Tuesday, Sept. 13, which means Netflix debuts the show Friday, Sept. 16, with one episode a week to follow.
Starz
The Serpent Queen
The Serpent Queen is Starz's big new release for early fall. Based on the 2004 non-fiction book Catherine de Medici: Renaissance Queen of France by Leonie Frieda, the new series stars Samantha Morton as Catherine de Medici, an orphaned teen expected to produce heirs, only to discover that her husband is in love with an older woman and she cannot conceive. She still manages to rule France for thirty years. The series streams weekly starting Sunday, Sept. 11, with weekly episodes to follow.
---
By
for on September 1st, 2022
More to Love from Telly Visions