By
for on September 12th, 2016
10 Fantastic Facts about the Marvelous Mr. Roald Dahl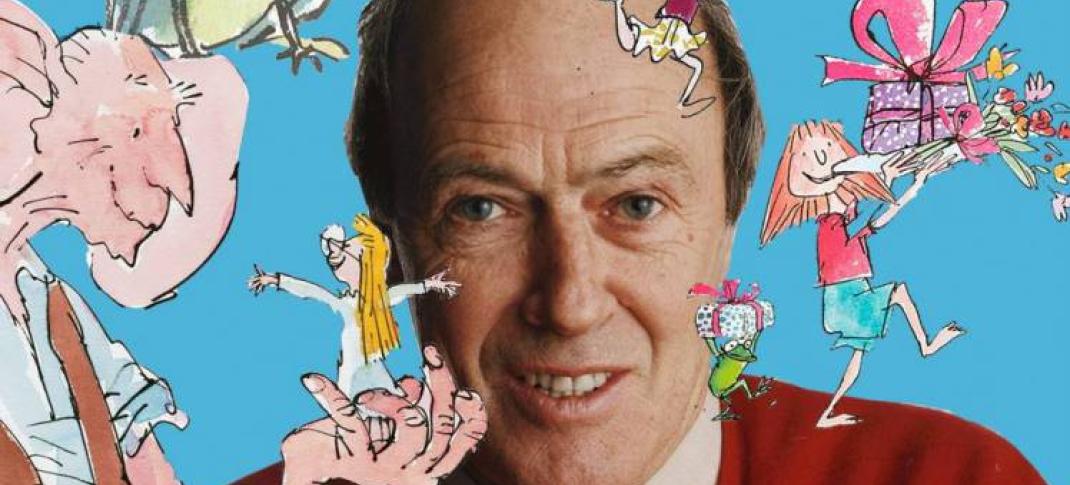 September 13, 2016 marks the 100th anniversary of author Roald Dahl's birth. Though best known as a beloved writer of children's stories, Mr. Dahl produced works for a variety of tastes and audiences – poetry, non-fiction, scripts for movies and plays and a dozen short story collections for adults.
In fact, the wondrous worlds and characters he created on the page were not always just something born from his imagination. Dahl led an adventurous life full of eclectic interests and experiences. Here are just a few facts about this revered author and the legacy of his work you might not know.
1. Roald Dahl was born in Wales to Norwegian parents. As a child he was taken to Norway on family trips and was often regaled tales of trolls and witches from his parents' homeland. In fact the Norwegian grandmother in his book The Witches is said to be inspired by his own mother.
2. Before he became an author, Dahl worked for the Shell Oil Company in Africa and then enlisted in the RAF as a fighter pilot when World War II broke out. He was later recruited to join a British spy ring tasked with carrying out activities to persuade the US to join the war. No doubt his training and experience came in handy when writing the screenplay for his fellow agent Ian Fleming's book You Only Live Twice.
3. Dahl's first children's story was 'The Gremlins', a tale based on RAF folklore which maintained that mischievous creatures were responsible for mechanical failures on airplanes. 'The Gremlins' came to the attention of Walt Disney who was interested in turning the story into a film. Though no movie resulted from Disney, the 1984 film Gremlins, produced by Stephen Spielberg, is said to be loosely inspired by the characters in Roald Dahl's story.
4. His infant son, Theo Dahl, was hit by a taxi cab in New York City in 1960. The child suffered hydrocephalus, more commonly known as water on the brain. Because of the accident, Dhal got involved with the development of more efficient stint for the condition, which would become known as the "Wade-Dahl-Till" (or WDT) valve.
5.  He adapted the Ian Fleming children's book, Chitty Chitty Bang Bang. In fact, the Child Catcher was created by Mr. Dahl himself. And who among us wasn't haunted by that nightmarish fiend?
6. In one of the first drafts of Matilda, the young Miss Wormwood was a very naughty girl who played tricks on her kind parents! Dahl admitted he "had got it wrong" and basically re- wrote the whole book transforming her into the thoughtful Matilda we all know and love.
7. The author wrote most of his stories in the serenity of his garden shed and adhered to a deliberate writing schedule from 10am to noon and then again from 4 to 6 pm.
8. There is an Oxford Roald Dahl Dictionary made up of over 8000 words; some are words commonly used by the author and others are those he invented particularly for The BFG (Big Friendly Giant).
9. Robin Williams was the original choice to play the BFG in the 1990's, but technology hadn't gotten to the point where the movie could be made properly at that time.
10. Dahl took his chocolate very seriously indeed. He had a special box that held his after-dinner confections. He devoted an entire chapter to chocolate in his cookbook published in 1991. Mr. Dahl was even reportedly buried with some of his favorite cacao-based sweets.
Do you have a favorite Roald Dahl book, character or film? If his phizz-whizzing stories were a part of your childhood, or that of a child in your life, please share your memories in the comments!
---
By
for on September 12th, 2016
More to Love from Telly Visions